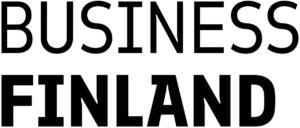 Aiwo has been chosen as part of Business Finland's Young Innovative Company funding program. The funding will strengthen Aiwo's growth in the international markets and supercharge the launch of new international markets. Startups under five years of age, who had less than 50 employees in the company and who are aiming towards international scaling and already had evidence and revenue from growing business were able to apply for the program. Aiwo, that has opened international doors to Europe, Southeast Asia and South America is one of the startups selected for the funding program. 
Business Finland has chosen Aiwo as part of Young Innovative Company funding program. The companies who are part of the program has a possibility to receive even 1.25 million euro funding to boost their international growth! The funding is granted in at least three stages. Aiwo has already been granted with the first phase grant.
The criteria to get to the Young Innovative Company funding program were for example, that the applying company needed to have a scalable business model and the opportunity to fast growth in international markets, a clear plan to grow in international markets and a capacity to implement the plan. In addition, a competitive edge with which it's possible for the company to attain an important market position was emphasized when choosing companies for the program. You can read more about Business Finland's funding program from here: Young Innovative Company Funding, Business Finland.
Business Finland assessed Aiwo's growth potential as a whole. Participation in the funding program was justified by the facts that Aiwo has shown market demand for its products and competitive edge in the domestic market as well as achieved a stage from where to start scaling the business internationally. The key people of the company are committed, and the company's recourses are sufficient. According to Business Finland, the funding will promote Aiwo's business development, rapid growth and expansion into international markets.
We are very happy that Aiwo is one of the companies who is chosen to Business Finland's YIC funding program. This is a big and significant thing for Aiwo! The funding will help us to accelerate our growth, create jobs, develop our services and export our unique Finnish innovation to the world. We truly believe that we have a world-class service that can benefit all large enterprises! It's wonderful that Business Finland believes in Aiwo and has introduced a financial instrument to support young growth companies, Aiwo's CEO Atso Vesterinen rejoices.
Aiwo has been cooperating with Business Finland for a long time and the cooperation has been effective. Aiwo is grateful for Business Finland's continuous support and for a well-functioning cooperation.
It's an honor for us to bring Finnish next generation technology to international markets! At Aiwo, we have a multi-skilled interdisciplinary team who shares a passion for artificial intelligence and customer understanding. We sincerely want to help our customers to understand their customers even better so that they can make decisions that improve their business and thereby achieve business benefits," Vesterinen tells.
Aiwo has internationalized in Europe, Southeast Asia and South America – the goal is to reach the North American markets during 2022
During their two and a half year path, Aiwo's little over 20 people team has achieved major competitive edge both in Finland and international markets. Aiwo's customers are, for example the leading media company MTV, Finnish insurance company Fennia who has taken care of the Finns' insurances already over 140 years and a listed cargo handling machinery and equipment company Cargotec. For the international markets, Aiwo has opened doors in Europe, Southeast Asia, and South America.
In addition to the team in Finland, Aiwo has four team members in Australia who have rapidly raised awareness of Aiwo especially among Australian businesses. For example, one of the leading media companies in Australia is using Aiwo as well as the Australian aerial imagery company Nearmap. Negotiations with the largest and most influential companies are actively on going. During this year Aiwo's goal is to expand its business to wider markets in Europe and South America. The ultimate goal is to achieve North American markets during the year of 2022. For these actions Business Finland's funding will be a significant support:
During last year we have successfully reach the international markets especially in the Southeast Asia. With the Young Innovative Company Funding, we will further expand our already ongoing international growth and strengthen and accelerating entry into new markets, says Vesterinen.
Aiwo takes organizations' customer understanding to a whole new level with the next generation technology in which all customer communications can be analyzed in real-time with artificial intelligence. Aiwo can analyze any data source; phone calls, open feedbacks, customer surveys, chat messages, social media messages and content as well as emails. Aiwo's service Aiwo CX that brings up the customer understanding comprehensively to the eyes of a company raises up trends and the most talked about topics from your customer communication. It also detects the most relevant themes from the customer feedback, for instance. Aiwo helps organizations to understand what their customers truly think about their products and services. It provides a tool that allows an organization to make changes based on customer communications and thereby achieve major business benefits. With the help of Aiwo organizations can offer their customers a more customer-centric service.
Article picture: Business Finland