Aiwo's immense growth rate in Finland and international markets will tenfold Aiwo's revenue during the current financial year. Aiwo's highly experienced interdisciplinary team of 22 employees has 18 experts in Finland and four in Australia. Aiwo directs its business in addition to the Nordic countries to the Southeast Asian, North American and European markets. Aiwo's main goal is to operate in all key markets during 2021.
Aiwo provides customer experience in a totally new way with artificial intelligence service, where all customer encounters and customer communication (e.g. phone calls, emails, chat conversations, social media messages) can be changed into customer experience. The onboarding of the service can be done quickly, just in one day. Data is all that is needed – no need for human labour or pre-defined key words.
Aiwo is the TOP 10 finalist of Kasvu Open
In addition, Aiwo is chosen as part of Finnish startup event's Kasvu Open's (eng. "Growth Open") TOP 10 finalists among 320 startups. In the final day Aiwo's CEO Atso Vesterinen will perform in front of national jury and competing against other great Finnish startup finalists. The winner of the competition, "The Startup of the Year" of 2020 will be announced on the same day in the 28th of October.
Kasvu Open's criteria for the competitors were divided into four key factors: market potential, growth potential, team and proof of actions, such as demos or pilot customers. More specifically these meant that the selected companies had a willingness to grow, potential for scalability, resources for growth and a team with whom growth goals can be achieved.
We are very happy and thankful for TOP 10 final place at Kasvu Open. The competition of our customers is intensifying, and the COVID-19's business impact demands precise information about operational environment and customers. With Aiwo's AI service our customers will gain unfair competitive advantage, highlights Atso Vesterinen.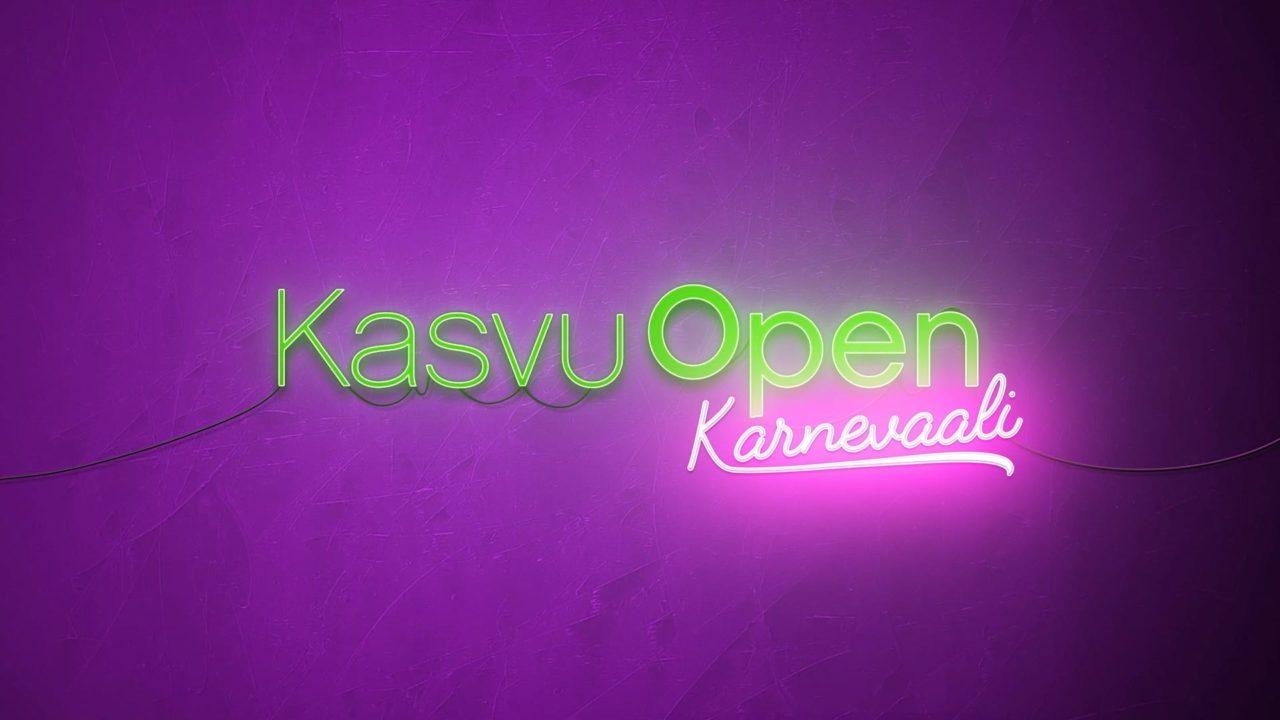 Picture source: Kasvu Open / Matias Ulfves
Kasvu Open offers sparring during the year for Finnish startups as a support for their business. Kasvu Open Karnevaali (eng. "Growth Open Carnival") event between the 27th and 29th of October 2020, is a highlight of the year that combines Finnish startups, financiers and potential partners. The TOP 10 finalists will be presenting their businesses at the event on Wednesday, 28th of October. Aiwo has been happy with the sparring they have received from Kasvu Open during the year:
We hoped sparring especially for international growth, to which we are putting lots of effort in now and in the future. For example, we have a highly experienced team in Australia that will be in responsible of the growth in the Southeast Asian area. In Kasvu Open sparring we received concrete tips, how to grow a business internationally. I am particularly grateful for the knowledge sharing culture that Kasvu Open has. As a result of that companies won't be repeating the same mistakes, praises Vesterinen.
If you want to join Kasvu Open Karnevaali (the event will be held in Finnish) to see the final of the TOP 10 Finnish startups, listen great speeches and join for networking opportunities, sign up for the digital event from here.
Want to hear more about
Aiwo's
AI service and know, how we provide unfair competitive advantage to our customers?
Book a time for a quick demo from our calendar below. We will be happy to tell you more: