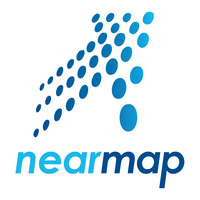 Leaders in their categories have united. Aiwo's revolutionary qualitative analytics system Aizait provides unparalleled competitive advantages to its customers and is now helping Nearmap maintain its competitive advantage. Nearmap is a leading provider of aerial imagery and location data, a position that Aiwo can help sustain through enabling enhanced understanding of their growing customer base.
Aiwo's Aizait unlocks significant value for its customers with a unique Al-powered qualitative real-time analysis, which utilize data from numerous data sources effectively across multiple languages. Collaboration with Nearmap offers a new environment for Aiwo to expand outside of Europe.
We are excited to be working with Nearmap as our customer, as we expand into new regions. We share a similar mindset and commitment to be the best data service providers in our respective business areas. We are keen to assist Nearmap to maintain their leadership position both now and in the future, says Aiwo's CEO Atso Vesterinen.
Nearmap is a world-leading aerial imagery and data company head-quartered in Australia and offers businesses and government organizations high-resolution and consistently current location data. Customer feedback is extremely important to Nearmap and is highly valued. To understand their customers even better and refine the development of their products and services, Nearmap wants to utilize all incoming qualitative data they receive regularly from their customers. That is where Aiwo steps in. With Aiwo's unique qualitative analysis Nearmap is able to get a precise picture of their customers' experiences, which will help to improve customer retention.
At Nearmap, we are very passionate about knowing our customers really well and getting real-time customer feedback. Aiwo helps us analyze and understand our customer sentiment more efficiently. We are impressed by how detailed and visual the qualitative analysis on Aizait is. Getting better understanding of our customers' experiences through Aiwo's platform will help us maintain our leadership position in highly competitive aerial mapping market, said Global Customer Experience Director at Nearmap, Britta Baumann.
Aizait can analyze qualitative content securely from multiple platforms such as customer feedback, emails and phone calls. All of this is done with advanced AI technology and specialized technical expertise. Data sources can be turned into better decision making and leading with knowledge.
Aiwo's first customer from Australia
Both companies share very similar goals to help organizations all over the world to make better- informed decisions. Since launching the Aizait system in 2019 Aiwo has expanded rapidly in Scandinavia. Nearmap content is currently available in Australia, New Zealand, Canada and the United States. These countries are important new markets for Aiwo in terms of sharing their knowledge of artificial intelligence and the benefits of qualitative analytics. Aiwo and Nearmap are very excited to start their collaboration together.
Read more about Aiwo and our Aizait services from our website or contact us to hear more. To learn more about Nearmap, visit their website.
Contact information:
Atso Vesterinen                        Britta Baumann
CEO                                                  Director, Global Customer Experience
Aiwo Digital Oy                           Nearmap
Kalevankatu 4 100                     Barangaroo Avenue
40100 Jyväskylä, Finland        Barangaroo NSW 2000
T: +358 400 384 225                  T: +61 2 8076 0700
www.aiwo.ai                                 www.nearmap.com