Finnish AI startups introducing a new world of real-time content analytics of customer calls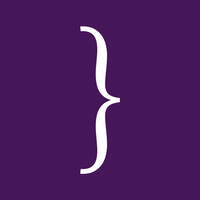 Inscripta and Aiwo Digital are happy to announce they have entered into a technology partnership, combining Inscripta´s cutting edge speech-to-text technology with Aiwo Digital´s world-class omnichannel qualitative content analysis.
The goal of this partnership is to help organizations to enter the modern era of decision making by utilizing the rich qualitative information of customer calls. Inscripta´s infinitely scalable speech recognition will transcribe customer calls and Aiwo Digital´s Aizait service will continue in real-time to analyze and visualize the content of calls.
"Aiwo Digital has run several experiments with different speech-to-text vendors from early as the beginning of 2018. With Inscripta we don´t have to worry about transcription quality-related issues. We can run our qualitative content analytics even with the ever so difficult Finnish language." says Jani Jokela, COO of Aiwo Digital.  "We are excited to partner with Inscripta´s innovative and highly professional team."
"Unlocking the value that is stored in your audio data requires speech-to-text capabilities beyond generic APIs but also an intuitive way to collate and visualize the information, which is why Aiwo Digital's Aizait service is a perfect match for us." says Simo Sorsakivi, CEO of Inscripta.
About Inscripta
Customer calls and other audio data of enterprises contain lots of valuable insight that can unlock significant business opportunities. Inscripta AI-powered speech recognition API is a technology, which enables enterprises to capture these insights on an enterprise level.
The technology is proprietary and language-agnostic. The language model improves itself automatically based on corrections and annotations.
Inscripta benefits:
Most accurate speech-recognition API in the market
Infinitely scalable
Available as a cloud service or as an on-premise solution
Most cost-efficient speech recognition API in the market
For more information about the state-of-the-art technology Inscripta offers, visit the company´s website at www.inscripta.io
Contact:
Simo Sorsakivi
CEO
+358 40 482 7847
About Aiwo Digital
Artificial intelligence has provided the capability to analyze vast amounts of quantitative data however up until now it has been difficult to cost-effectively apply AI technologies to streamline the process of large scale qualitative analysis of data.
Over the past three years, Aiwo´s multidisciplinary team has developed a unique AI-Powered method of real-time qualitative analysis from numerous data sources effective across multiple languages.
Aizait service enables its users to understand the root cause behind the customer communications in multiple channels and in real-time. This understanding helps Aizait users to:
Create better customer experiences
Target communication and marketing effectively
Design better products and services
Save costs
For more information about the unique Aizait service, visit the company´s website at www.aiwo.ai/aiwosystem
Contact:
Jani Jokela
COO
+358 41 436 7596