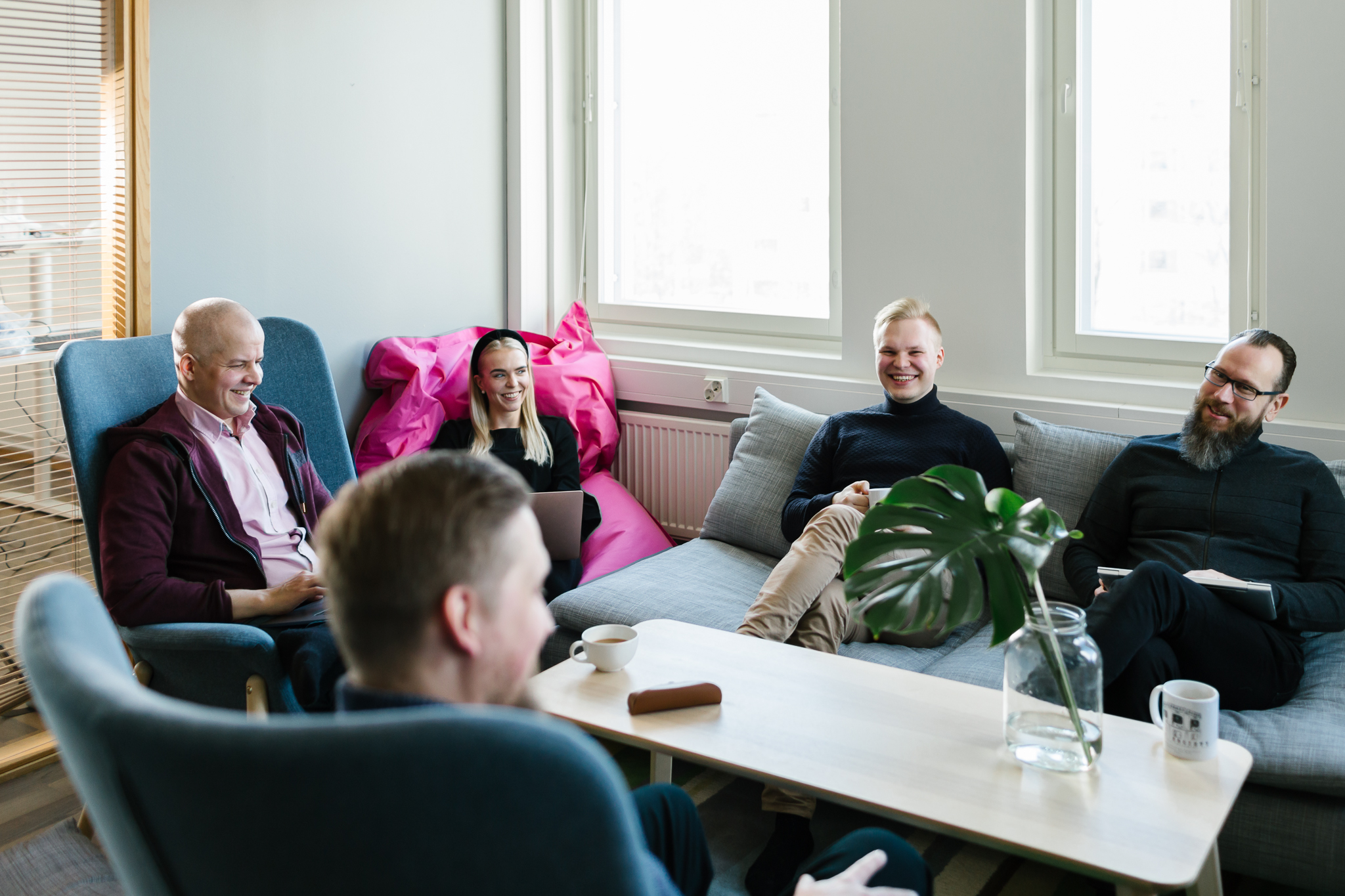 Our Story
Behind Aiwo's story is a burning desire to understand the customer and employee experience holistically, in real time and in a completely neutral way so that we bring out the true voice of the customer. We wanted to create a service that allows the customer's voice to truly enable business success: "Your customers' voice Defining your business, " as we say in our slogan.

We want to provide companies and organizations with a clearer overview of customer and employee experiences that can be used to achieve significant business benefits. When expertise and interest in artificial intelligence are added to this, a unique service was created that provides an understanding of the customer and employee experience in a whole new way.

Our interest in utilizing artificial intelligence in business dates back to the early 2010s. In 2016, some of today's Aiwoans considered utilizing artificial intelligence from a " platform thinking" perspective. At the same time, a significant problem in the qualitative analysis of the customer experience in the context of a qualitative and ethnographic research project had been noted elsewhere. The slowness of the production of the analysis, the limited and rapidly obsolete material, and the layout of the question based on the organizations' own interests when asking for customer feedback caused a headache and thus created the motivation to develop a solution to these problem areas.

We considered how qualitative analytics could be made of all customer calls and messages, as well as written feedback using artificial intelligence, so that every customer message and call to customer service could be utilized for a more comprehensive understanding of the customer experience and thereby product and service development. Above all, so that all this information can be utilized quickly and seen in real time by organizations at a glance without weeks, months, or even years of manual work.

Ambition to solve the above challenges in a way that did not have ready-made algorithms or processes was combined by interdisciplinary experts from mathematicians, anthropologists, and software architects to user interface and artificial intelligence experts. Qualitative artificial intelligence-based analytics requires an interdisciplinary approach, such as an understanding of the topic, visualization, process execution, and algorithm development. As a result of long-term development work, we created Aiwo CX, a service that provides customer understanding, after which the product family was later expanded with the Aiwo EX service, which provides companies with a smoothness and perspective for analyzing the employee experience.

From the beginning, our business has been driven by a burning desire to help our customers better understand their own customers so that they can deliver better experiences, products and services, not to mention value for money business benefits.

We have noticed a huge change in attitudes towards the customer experience, both in business and socially. Information is free, it moves fast and it is available indefinitely. Regardless of the industry, customers expect extremely good service when dealing with companies. At the same time as attitudes towards customer understanding and its significance have changed, technological development has also developed tremendously.

In our experience, organizations are good at collecting data but struggle with how to bring together a holistic customer understanding of a huge amount of data, such as customer calls or open surveys, which take a huge amount of time to manually analyze. At Aiwo, we want to be at the forefront of providing the best customer and employee understanding to our customers. We want to be solving challenges in analyzing the amount of customer data that we have run out of. At Aiwo, we help our customers understand their customers so that their own voice can be heard. Nothing tells you more about a company's business than the customer themselves.