Aiwo HR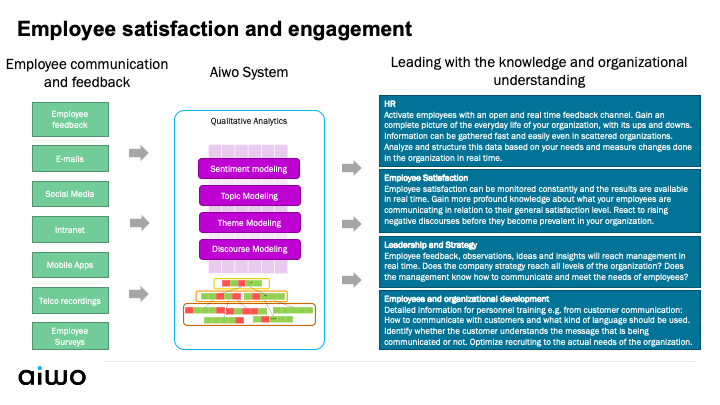 Aiwo HR provided us with a way to understand how what people say affects us at an organizational level. We were able to understand the language and categorize it into themes and segments. Aiwo HR's ability to indicate the mood of the employees through free text analysis was something that really surprised me.

Ville Karkiainen

VP HR Kalmar Mobile Solutions

Cargotec
Aiwo System HR provides comprehensive employee satisfaction and engagement knowledge. Employee satisfaction describes the level of happiness workers experience. Workers who experience high employee satisfaction are generally more productive than unsatisfied workers. Employee satisfaction is an important element within the business because it directly relates to the productivity of employees. Activate employees with an open and real-time feedback channel. Gain a complete picture of the everyday life of your organization, with its ups and downs. You may ask:
Does the company strategy reach all levels of the organization?
Does the management know-how to communicate and meet the needs of employees?
In Aiwo System information can be gathered fast and easily even in scattered organizations. Analyze and structure this data based on your needs and measure changes that are done in the organization in real-time.
Employee feedback, observations, ideas and insights will reach management instantly and employee satisfaction can be monitored constantly, while the results are available in real-time. Gain more profound knowledge about what your employees are communicating in relation to their general satisfaction level. React to rising negative discourses before they become prevalent in your organization.
Detailed information for personnel training e.g. from customer communication:
How to communicate with customers and what kind of language should be used.
Identify whether the customer understands the message that is being communicated or not.
Optimize recruiting to the actual needs of the organization.
Our reference customers who have been using Aiwo HR service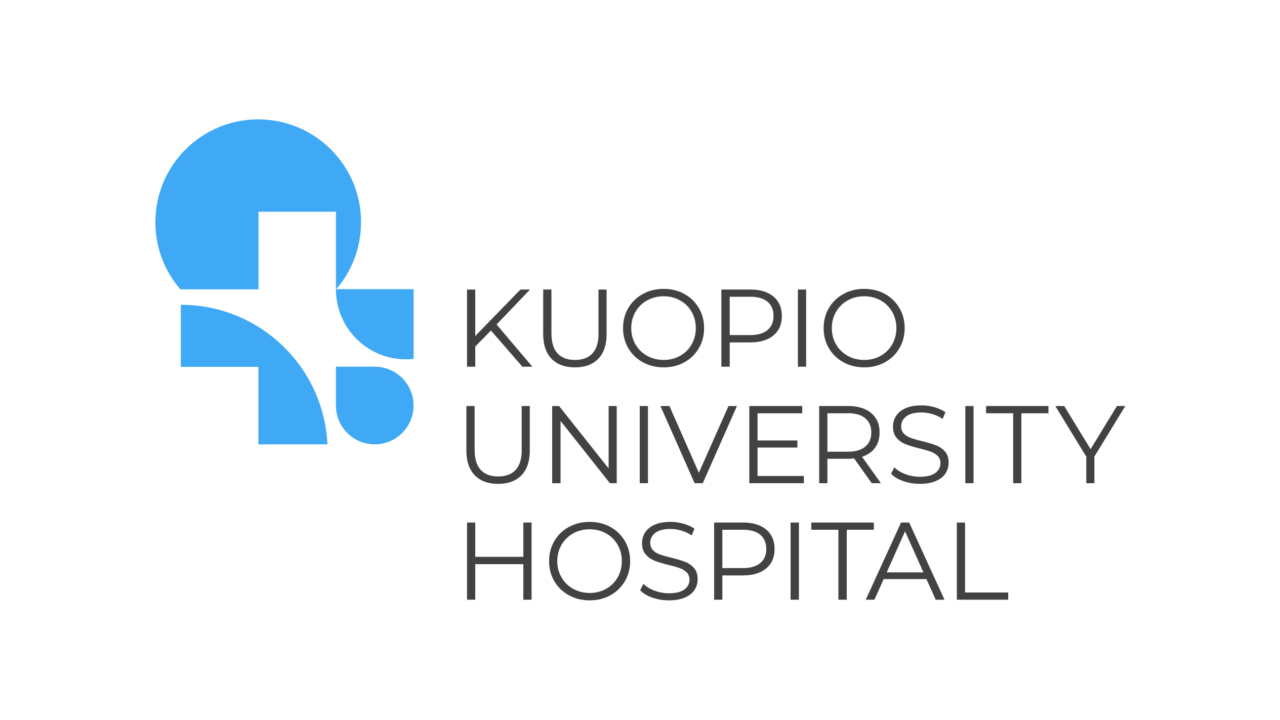 Watch a small clip, what surprised Cargotec about Aiwo HR when analyzing their employee satisfaction.
Click here to watch the full discussion with Cargotec and other interesting AIWO Studio episodes.
Want to hear more?
Want to hear more, how we create even better employee understanding to our HR customers? Select a time below to book a demo and we will be happy to tell you more: